Server:
Below you will find the instructions on how to redeem your CDkey:
After logging into the game,
1, Click on the Hot Events button at the top right corner of your screen.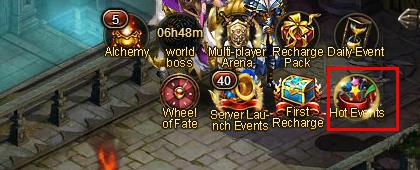 2,Choose Beginners' CD Key Pack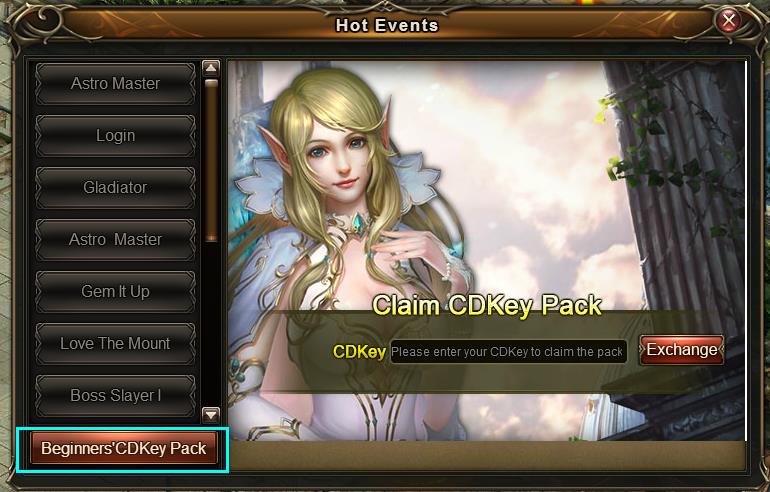 3, Input your gift code and click the Exchange button. Once you do this, you will receive the following items:
Gold *100K
Delicate Gem Pack (Level 2 Gem*1) *1
EXP Scroll *1
Ordinary Starmoon Crystal Pack (Starmoon Crystal*60) *1
Bullhorn *2
Notes: Promo codes may only be used once per server.
Enjoy your pack!